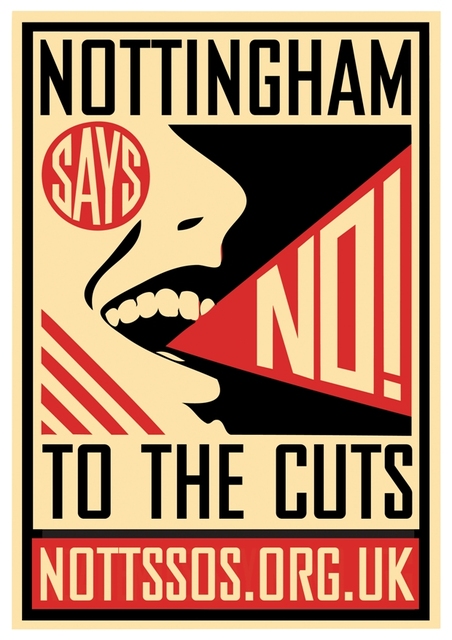 Please feel free to add your comments and suggestions to the site (just not on this page).
Tell your workmates, friends and neighbours about our campaign and get involved in saving our services.
JOIN: Notts SOS Facebook Group
Note [as of 2020 for this archived site] Email and phone details not current so have been deleted.
NEWSLETTERS (quite old now. more recent info on our blog): Latest: No. 7 November 2011. Back issues: No. 6 June 2011. No. 5 May 2011. No. 4 March/April 2011, No. 3 – Feb 2011 No. 2 – Dec 2010 & No. 1 – Nov 2010
OLDER ACTIVITIES: Combating the Cuts conference report/pics & Demo report & video.
Nottingham Save Our Services. Nottinghamshire Save Our Services. Nottinghamshire SOS. Nottingham SOS. Nottsos. Notts sis. Nottsis.