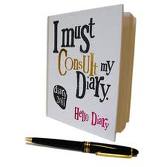 Here are anti-cuts events coming up. Also take a look on the right for more details of Forthcoming Events, Comments and Twitter feed columns for more info, reports and comments. Join Notts SOS Facebook at http://tinyurl.com/NottsSOS-FB
Anti-cuts diary dates in weeks beginning Monday 14th and Monday 21st March 2011
Monday 14th March Notts SOS planning meeting, at ICC/YMCA, 7.30-9.15pm. Meetings are currently fortnightly.
Monday 14th March Nottingham Students Against Fees and Cuts are running two 'Education Strikes Back' teach-ins to discuss how to continue the fight against the cuts to education. UCU have voted for strike action, so it's an exciting time and we have lots to discuss. All are welcome. One will be on the 14th March, 6pm in D137 Portland Building (students union), main campus. Facebook link: http://www.facebook.com/event.php?eid=146008975463103
Wednesday 16th March The other NSAFC teach-in on the 16th, 6pm at Nottingham Trent (check the facebook
group for the location). Bring any ideas you have. Facebook link: http://www.facebook.com/event.php?eid=192938797413079
Wednesday 16th March – Bassetlaw SOS Public Meeting at the Crossing Church & Centre, Newcastle Street, Worksop. Starts 7pm. Download public meeting flyer. Download Bassetlaw anti-cuts flyer.
Thursday 17th March – Nottingham Students Against Fees and Cuts are putting on a fundraiser to raise money and to publicise the campaign. Make Music, Not Cuts – Live Music and *Bring and Buy* Rummage Sale Fundraiser at The Maze, Mansfield Road, Nottingham. Doors and Open Mic at 7pm, Show at 8pm.
Friday 18th March Save Our NHS. 38 Degrees/Notts SOS health group. Informal planning meeting at Friends Meeting House, 25 Clarendon Street Nottingham NG1 5JD. Room 3 from 7:15 for 7:30pm start 'til 9:00pm. The idea of this meeting is to plan and organise a public meeting to take place in the near further. See also: http://www.38degrees.org.uk/Save-our-NHS. If you want to know the ins and outs of what's actually going to happen to our NHS, follow the link and watch this video: http://vimeo.com/20667467
Saturday 19th March Nottingham CND & Notts SOS are holding a joint stall in the Market Square, at 11.30am. The theme is 'Cut Trident not Public Sevices/Jobs'. See also CND adds support to TUC march against the cuts. Stay on for the UK-Uncut event at 1pm…
Saturday 19th March Notts-Uncut Part-of UK-Uncut. Starts 12 noon. A protest against tax evasion and the cuts. Maybe a march through the streets to target the banks, Vodafone etc. Invite everyone you know 🙂
We will rendevous either at the lions or the Brian Clough statue, details tbc. Here is the event on UKUncut
http://www.ukuncut.org.uk/actions/425 and on Facebook: http://www.facebook.com/#!/event.php?eid=129737010431818
Sunday 20th March 'Out of the Woods' event. Save Sherwood Forest / Forest Campaign Network / Notts SOS are running a gathering & ramble at Sherwood Pines, Edwinstowe, Mansfield NG21 9JL. Meet 2pm at the large notice board between the car park and visitors centre for a 2.15pm start to follow the white route for a relaxed an buggy-friendly ramble of about 40 mins duration. Download poster for more details including directions to the car park and a RSVP: Out of the Woods 20th March 2011 and Leaflet with more info about why the campaign must continue.
Tuesday 22nd March Universities and Colleges Union (UCU) strike at University of Nottingham over proposed pension changes. See also March 24th for major strike day with other institutions. Pickets at all main entrances to campuses 8am-12 noon. More details here.
Wednesday 23rd March Nottingham & Notts Trades Union Council, Budget Day Lobby, 5pm. Old Market Square, Nottingham. All welcome.
Thursday 24th March Universities and Colleges Union (UCU) members (lecturers, researchers & admin staff) from all FE and HE institutions in Nottingham and across the country will be on strike together over pensions, pay and condition of employment. AS PART OF THIS A PUBLIC RALLY WILL BE HELD THURSDAY 24th MARCH at 11 am until 2pm OLD MARKET SQUARE NOTTINGHAM CITY CENTRE. Everyone is invited to support the rally. There will also be a strike day on the 22nd. Pickets at institutions will take place on the mornings of both 22nd and 24th, from 8am. More details here.
Thursday 24th March ESOL day of action against cuts to English for Speakers of Other Languages. Nottingham open air meeting will take place in the Old Market Square at 3.30pm. Download flyer: ESOL Day of Action flyer 24 March 2011. Help us show the importance of English classes.
Saturday 26th March – TUC 'March for the alternative': http://marchforthealternative.org.uk/. Put this in your diary now! London – initial details of route are here – http://marchforthealternative.org.uk/march-logistics/getting-there/. Loads of coaches through local union branches: http://www.nottstuc.org/p/march-26-tuc-demo.html