The latest Nottingham Indymedia feature shows smiles all around,
http://nottingham.indymedia.org.uk/articles/5565
and the festivities carried on from 5pm on Monday 8th April until 6am the following day.
UK on the day (many photos and video): http://www.mirror.co.uk/news/uk-news/margaret-thatcher-dead-video-cheering-1818888
Elsewhere this week …
Leicester (yesterday): http://leicestershiresg.blogspot.co.uk/2013/04/jelly-and-ice-cream-post-thatcher-party.html
Everywhere else, and London again on Saturday: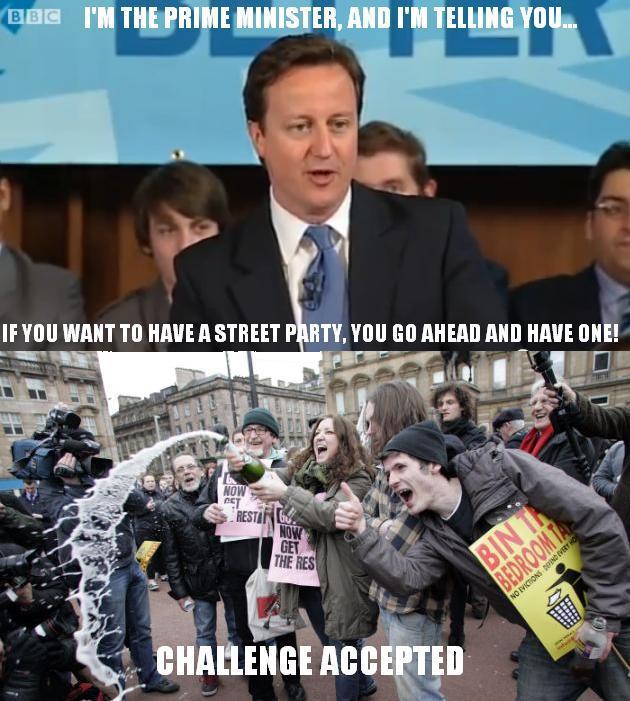 [youtube=http://www.youtube.com/watch?v=jF_718T1Nek]
Meanwhile, Ding Dong, the Witch is Dead from the Wizard of Oz has hit no. 10 in the mid-week official charts … it currently sits at number two in the iTunes download chart and is already number one on Amazon.
[youtube=http://www.youtube.com/watch?v=PHQLQ1Rc_Js]