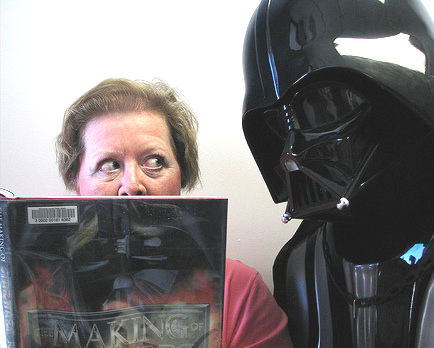 Saturday February 5th 2011 is marked as a national day of action against cuts and closures of libraries. 'Read-in' events on the day in Nottingham City and Nottinghamshire County so far include Beeston, Sneinton and Stapleford. Do let Notts SOS know if there are others.
In Nottingham, the Council is introducing charges for using library computers starting on Monday January 31 (today). They are reducing the book fund by one quarter – this means many new books won't be bought. They are changing opening hours. Central Library opening hours have already been reduced- there will be more reductions. They are closing Carlton Road Library.
Update – a great support message sent to Notts SOS: Friends of Somerset's Libraries video "with best wishes from all of us on the WeLoveLibraries production team".
Beeston and Chilwell Defend Library Services
Under the proposals, Beeston Library's opening hours would be cut from 57 hours a week to 52, while at Inham Nook Library in Chilwell the opening hours would be cut from 20 hours to eight. See Beeston and Chilwell Defend Library Services group: https://nottssos.org.uk/2011/01/23/protest-grows-against-library-cuts-beeston-chilwell-campaign-report-and-future-events/. Read-in starts 11am on Saturday 5th February at Beeston Library.
Sneinton Against The Cuts 'Read-in'
Sneinton Against The Cuts are organising a Read-In at Sneinton Library, Sneinton Boulevard. This is part of a national Read-In to defend library services and coincides with the Nottingham City Council's decision to begin charging for using Library computers.

The Great Sneinton Library Read-In starts Sat 5 Feb, 11am

We have also made a petition against the introduction of Library Computer Charges and a template complaints letter because there has been no consultation or notice given for the introduction of charges – Let us know if you want these. We are going to do an article about the impact of computer charges.

We have also started a new blog. The address is – http://sneintonagainstthecuts.blogspot.com
Stapleford Libary 'Read-out'
At Stapleford library they will be having a 'read-out' – Day of action against the library cuts – February 5th. Kick off 11am.
About four of us will be reading from books with possibly some storytelling too. One of the readers says he "will be personally reading 'I wandered lonely as a cloud' minus 50%".
City Libraries – Blast from the past: Library Staff Speak Out Against Uniforms and Management Bullying 12/03/2008.
[youtube=http://www.youtube.com/watch?v=m5UTxZ3rTTs]