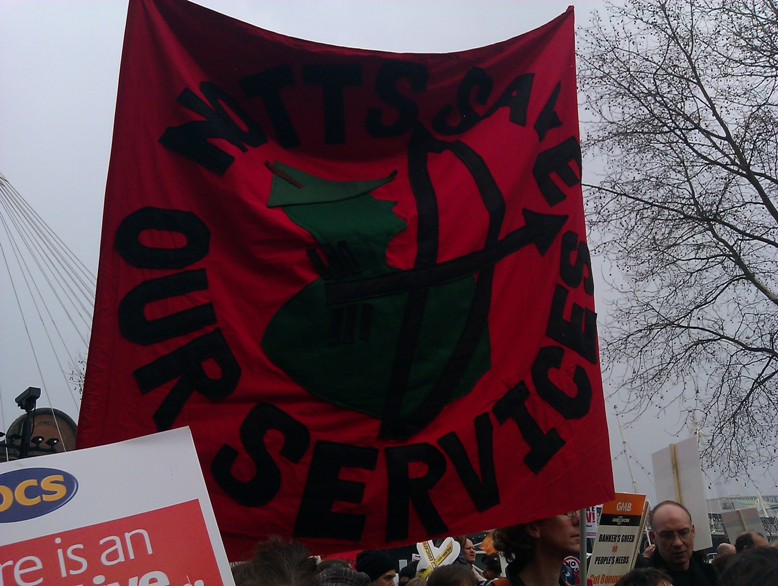 The half a million who marched and took action in London on Saturday 26th March 2011 made our feelings known and we showed our strength. Those who are active in Notts SOS and from the many other anti-cuts groups around the country, together with all manner of service users and welfare and pension recipients, workers, students, families and children took to the streets to say no to the cuts.
The press and politicians seem to have made their minds up already. According to Lib Dem's Vince Cable on the BBC Politics Show today "We're not going to change the basic economic strategy" and, "No government – coalition, Labour or any other – would change its fundamental economic policy simply in response to a demonstration of that kind."
Is this a challenge? It begs the question of what exactly would change the government's mind? Certainly Notts SOS will stick to its call for "No Cuts" which means we will need to carry on the work of making the politicians aware of our demand. But we have already lost a lot and there will be more to be lost in the new tax year if we do not stand up and fight. So let's all get involved.
Feel free to share your personal stories of the day, and links to your articles, blogs, photos and videos by adding a 'comment' to this article. You can also do the same on the Notts SOS facebook page.
A selection of images of the day: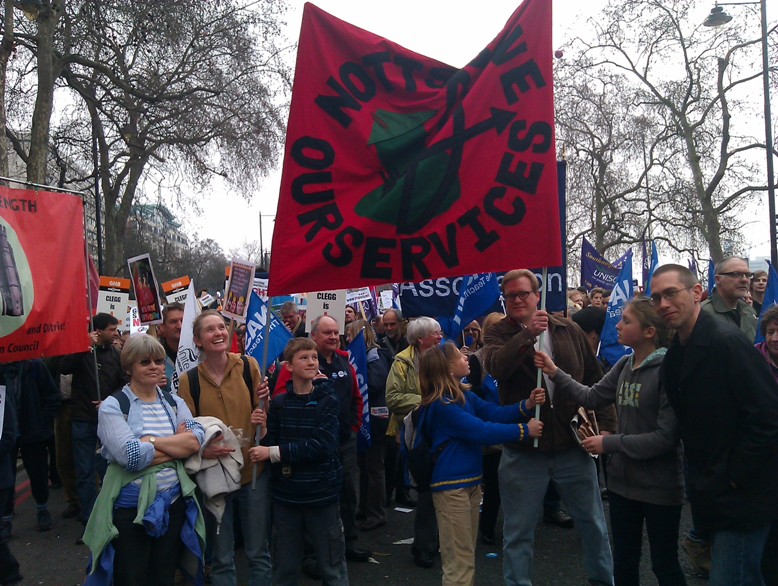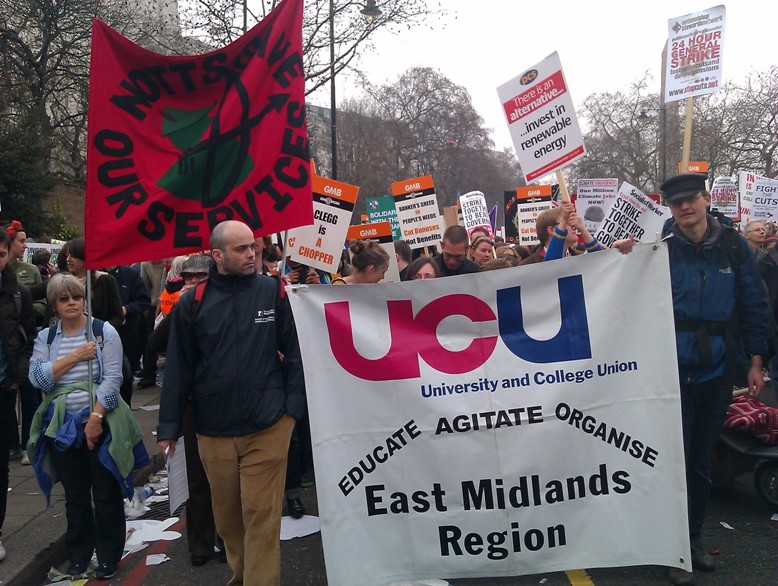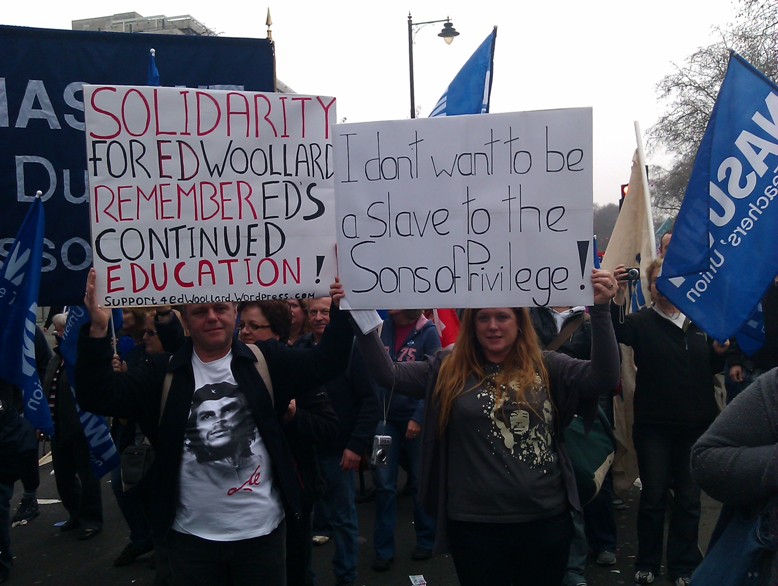 Link to Ed Woollard support site: http://support4edwoollard.wordpress.com
Videos by Notts SOS/Uncut contingent on Oxford Street:
[youtube=http://www.youtube.com/watch?v=QQY1oaAJFwA]
[youtube=http://www.youtube.com/watch?v=_PFOWjZoDWE]
Also watch: Video of the deception by police on UKUncut occupation of Fortnum and Mason, leading to their 'record' number of arrests on the day: http://www.guardian.co.uk/uk/video/2011/mar/28/fortnum-mason-protesters-uk-uncut-video. Not surprising to hear they will be taking legal advice …