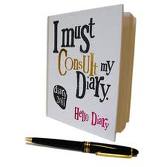 Here are anti-cuts events coming up. Also take a look on the right for more details of Forthcoming Events, Comments and Twitter feed columns for more info, reports and comments. Join Notts SOS Facebook at http://tinyurl.com/NottsSOS-FB
As you will see a big feature of this month's activities is opposition to NHS 'reform' AKA privatisation.
Anti-cuts diary dates in April 2011
Friday 1st April Unison demonstration 'Stand up for the NHS' at Standard Court PCT offices. Report now out: http://nottingham.indymedia.org/articles/1085. Held as part of the 'All Together for the NHS Day'.
Saturday 9th April Notts Uncut have planned another action in Notttingham city centre, meeting outside Miss Selfridge on Clumber St at 10.45 am for a 11.00 am start. Target to be announced on the day. The theme is NHS reforms so bring any placards etc relating to the Health and Social Care bill and if you can bring any hospital type props (gowns, scrubs, crutches, bandages etc) that would be fantastic. Please see info about this local action on UK Uncut website and the facebook event page. There is also now a Notts Uncut website at http://www.nottsuncut.webeden.co.uk and a newsletter, No.1 April 2011: [Word version] [PDF version]
Monday 11th April Fortnightly Notts SOS planning meeting, at the YMCA International Community Centre, Mansfield Road from 7.30 pm until 9 pm. All welcome.
Wednesday 13th April Nottingham and Mansfield Trades Council organised public debate between Jon Collins, County Councillor Alan Rhodes, and a Trade Union official at The Djanogly Lecture Theatre, Nottingham Trent University, Shakespeare Street off Clarendon Road, starts 7.30 pm.
Thursday 14th April 3rd National Day of Protest Against Benefit Cuts. UK wide. Local action to be confirmed. Also on Facebook: http://www.facebook.com/event.php?eid=164277070288955
Tuesday 19th April ADMINISTRATE THIS! TENT CITY AND MARCH AT THE AUA CONFERENCE 19th of April 2011 UNIVERSITY PARK (MAIN) CAMPUS, NOTTINGHAM. Nottingham students are organising a vigourous response to the 18th to 20th Association of University Administrators meeting in Nottingham the future of Higher Education in the UK will be discussed by top managers from all over the country. As the government's plans to lift the cap on tuition fees to £9000 is exploited by a cartel of administrations to monopolise high-end university education, the minister for universities, David Willetts, keynote speaker at the AUA conference, reassures us that the cuts in funding and the raises in fees will be 'progressive'. as part of the action there will be a march on the Nottingham University main campus on the 19th and the tent city camp will last 2 days. More details: http://nsafc.wordpress.com/2011/04/03/administrate-this-19th-of-april/. Open invitiation to participate. Facebook event page here: http://www.facebook.com/event.php?eid=176890835695324
Wednesday 20th April Second day of the tent city on Nottingham University main campus during the Association of University Administrators conference. The camp will last from the 19th-20th and hold workshops and discussions with activists and academics on the topics including: Anti-Oppression, Gender and The Cuts, Zombie Universities, Protest Tactics, Strategies, and Direct Action, Capitalism and Beyond. There will also be food, a kids space, music, performance, and art! See above (19th April) for details. Open invitiation to participate.
Thursday 21st April Save Our NHS – Kill the Bill– Notts SOS (health group) are hosting a public meeting about the Health and Social Care Reform Bill in conjunction with Keep Our NHS Public, 38 degrees and HIYE, at The Nottingham Mechanics, 3 North Sherwood Street, Nottingham, NG1 4EZ. Starts 7.30 pm.
Monday 25th Tuesday 26th April Fortnightly Notts SOS planning meeting, at the YMCA International Community Centre, Mansfield Road from 7.30 pm until 9 pm. All welcome. Moved from Monday to Tuesday due to the bank holiday.
Thursday 28th April MayDay Social, Polish Eagle Club, 2 Sherwood Rise, Nottingham NG7 6JN, 7.30 pm to late.
Saturday 30th April Mayday festival and march, Victoria Park, Sneinton, 11 am to 6 pm. March to City Centre and back to the park starts 12 noon.
Advance notice for May: Sunday 22nd May, Green Festival, Arboretum, 12 noon to 6 pm.