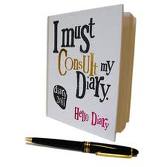 Here is advance notice of (mostly local or regional) anti-cuts events we know about from Monday 31st Jan 2011. These will be added to as more events are announced so please revisit this page. See also: Budget consultation events: Nottingham City Council from 31st Jan until 10th Feb.. Also take a look at our Recent Events, Comments and Twitter feed columns for more info and comments.
Monday 31st Jan – "1 million green jobs", 7:00–8:30 pm. Friends Meeting House, St Helen's Street, Derby DE1 3GY.
Details: https://nottssos.org.uk/2011/01/18/one-million-climate-jobs-now-solving-the-economic-and-environmental-crises-public-meeting-in-derby-on-31st-jan-2011/.
Tuesday 1st February. What's happened to the Big Society? An open meeting to be addressed by Andrew Redfern, Chief Executive, Framework – the umbrella organization for the homeless in Nottingham and Notts. Hosted by St Barnabas' Cathedral Justice & Peace Group. All welcome! Time/Date: 7.30pm – 9pm, Venue: St Barnabas Cathedral, McGuiness Room, Derby Rd, Nottingham, NG1 5AE. Details: httphttps://nottssos.org.uk/2011/01/18/whats-happened-to-the-big-society-open-meeting-on-1st-feb-2011/
Saturday 5th Feb – National Read-In event. Events being organised in Nottingham & Notts on the day include a read-in at Beeston library. Others include Stapleford and Sneinton. All start at 11am.
Saturday 7th Feb Regular Notts SOS planning meeting. Monday 7th February 2011, at ICC/YMCA, 7.30-9.15pm. Fortnightly, but check website for next meeting on 21st as venue may be changed.
Saturday 12th Feb – Anti-academy schools stall in Rushcliffe. Details to be announced. Previous meeting in Broxtowe: https://nottssos.org.uk/2011/01/05/fighting-academies-in-nottingham-and-nottinghamshire-broxtowe-meeting-thursday-6-january-2011/
Saturday 12th Feb – Mansfield SOS demo. March/Protest/Rally. Starts 'Feather' 11am. Short march finishes Mansfield Market Place for rally, 11.10am. Download leaflet [Word] [PDF] & poster [Word] [PDF]
Saturday 19th Feb – Keep The Post Public. CWU demo. Date: Saturday 19th February 2011. Assemble from 1pm (march will commence at 2pm). Place: Mail Centre, Padge Road, Beeston, Nottingham, NG9 2RR. Details: http://www.cwu.org/keep-the-post-public-march-and-rally-in-beeston-nottingham.html. See also: http://www.eclectech.co.uk/savethepostoffice.php in case anyone forgets privatisation started under Labour.
Tuesday 22th February Nottingham City Unison is organising a public protest on 12.30 in the Market Square . This is the day that the City Council Executive Board discusses and recommends the 2011/12 budget to the full council. All welcome. Public demonstration with speakers.
Wednesday 23rd Feb – Mencap Big Cuts Event, Nottingham Racecourse. One of a series of roadshow events across the country to tell people about the cuts happening in their area, and to look at ways we can work together to fight them. Details: http://www.mencap.org.uk/page.asp?id=20547. However – their aim to engage as a workfare provider as 'Disability Works UK' consortium seems problematic: http://wheresthebenefit.blogspot.com/2010/12/disability-works-does-it.html. If you are going to this event maybe this issue could be raised?
Thursday 24th Feb – Nottinghamshire County Council Lobby. Major lobby of County Hall, West Bridgford on the day the full council meets to set its Council Tax budget. Download Lobby flyer: Alternative to Notts County cuts lobby 24 Feb 2011
Monday 7th March – Nottingham City Council, at 2.00 pm. The City Council's budget for 2011/12 will be considered at a meeting of the full City Council to be held at the Council House, Old Market Square, Nottingham. The agenda for the meeting will be published a week in advance and agendas for Council meetings can be viewed by following this link http://open.nottinghamcity.gov.uk/comm/goto.asp?Type=1|32. Previously, from Unison: previous article on Notts SOS. See also: http://www.nottinghamcityunison.org.uk/
Saturday 26th March – TUC 'March for the alternative': http://marchforthealternative.org.uk/. Put this in your diary now! London – initial details of route are here – http://marchforthealternative.org.uk/march-logistics/getting-there/.